Welcome to the Utica Maennerchor
Thank you for visiting the Utica Maennerchor website. We hope you enjoy browsing our site for the latest news, events, photo gallery and learn about our early beginnings. Whether you are German or non-German, we are happy to welcome you into the Utica Maennerchor family.
Vielen Dank für den Besuch der Website Utica Maennerchor. Wir wünschen Ihnen viel Spass als Sie unserer Weblage stöbern für die neuesten Nachrichten, Veranstaltungen, Fotogalerie und erfahren Sie mehr über unseren Anfang. Wenn Sie Deutscher oder Nicht Deutscher seien, wir würden wir uns freuen, Sie in unsere Maennerchor Familie aufzunehmen.
Friday Night Dinner Specials
Join us for our Friday Fish fries from 5:00-7:30PM! In addition to our regular
menu
, we also offer the following weekly specials*:
Oct 6 - Seafood Florentine
Oct 13 - Ribeye Steak w/mushrooms, peppers & onions on a roll w/choice of potato
Oct. 20 - Stuffed Peppers w/choice of potatoes
Oct. 27 - Shrimp Scampi
We are noted for our salad bar which is included with your dinner!
*Items may be subject to change, check the bulletin board at the Club's entrance.

Plan your next event with us!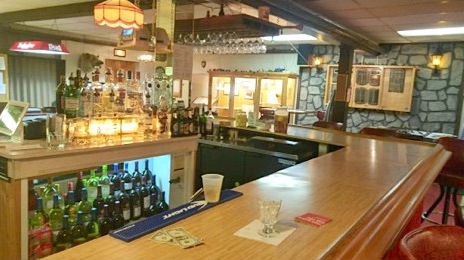 Call us about Facility Rental & Catering
(315)735-5882 BROCHURE
Upcoming Events
---
GERMAN AMERICAN DAY
Thursday, Oct. 5, 2017, 11am
The German flag will be raised at Utica City Hall, Thurs., Oct. 5, 11:00 a.m., to celebrate the 334th anniversary of the arrival of the first group of German immigrants in America. The thirteen families who made the journey on the ship Concord were seeking religious freedom and land, settling in the hill country outside of present day Philadelphia, Pennsylvania. Later groups ventured further north and settled in the Mohawk Valley contributing to its economic and cultural development through their industrious knowhow. Come and listen to members of our UMC chorus render the German and American National Anthems during the raising of the flags to honor our heritages.
---
FACEBOOK SEMINAR
Friday, Oct. 13, 2017, 8pm
Are you using Facebook? Do you want to? Not sure if it's for you? All your questions will be answered at our seminar, Facebook for Boomers & Beyond, on Oct. 13, 2017 after the Fish Fry. You will discover all that Facebook has to offer and get the confidence you need to use Facebook securely and easily. Some things you will learn: How to create your Facebook profile; How to use the security and privacy tools; How to post pictures; How to post to friends' pages; How to use messenger and chat; and How to create and respond to events. Presented by Jacquie Pirnie. Free.
---
SAUERBRATEN DINNER
Sunday, October 8, 2017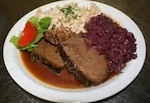 Our annual German dinner will be held Sunday, October 8th from Noon to 4pm (or sold out). Dinner of German potato salad, Sauerbraten (marinated roast beef), egg noodles, gravy, red cabbage, rolls, Black Forest cake, and beverages, served in a German themed dining room with background music. Adult donation $15; children 11 and younger, $5. Take-outs available!
---
BOSCOV'S EVENT
Tuesday, October 17, 2017
The community fund-raiser event will take place on October 17th. Donation tickets of $5 can be found at our Club bar and will allow you to attend this special sale at Boscov's where you will receive a 25% off purchase with your coupon and then be eligible for their prize drawings. It's a win/win for you and the Club. More than one ticket can be acquired for your family and friends.
---
OKTOBERFEST
Saturday, November 4, 2017, 6-10pm
Come join us for fun and great food on November 4 with a ham & cabbage dinner at 6pm and music from 7 - 10pm with Fritz's Band. The $20 donation covers the dinner dance and the dance only is $10. Full details will be included in the November newsletter.
---
| | | |
| --- | --- | --- |
| | | |
UMC WI-FI CAFÉ: Join us at the Utica Maennerchor at the Wi-Fi Café. Play a game of shuffleboard, watch your favorite team play ball on our big screens, or spend the evening catching up on your email correspondence, Facebook, Twitter or other accounts. We're convenient, especially if your local library doesn't have evening hours. Wings and other finger foods are available at the bar.
Visit our Gallery for more pictures!