Willkommen! / Welcome!
Thank you for visiting the Utica Maennerchor website. We hope you enjoy browsing our site for the latest news, events, photo gallery and learn about our early beginnings. Whether you are German or non-German, we are happy to welcome you into the Utica Maennerchor family.
Vielen Dank für den Besuch der Website Utica Maennerchor. Wir wünschen Ihnen viel Spass als Sie unserer Weblage stöbern für die neuesten Nachrichten, Veranstaltungen, Fotogalerie und erfahren Sie mehr über unseren Anfang. Wenn Sie Deutscher oder Nicht Deutscher seien, wir würden wir uns freuen, Sie in unsere Maennerchor Familie aufzunehmen.
Friday Night Dinner Specials
March 31 - Clams in a Basket w/potato
April 7 - Baked Fish A La Linda
April 14 - Macaroni & Cheese
April 21 - Meatloaf
April 28 - Kielbasa w/sauerkraut
We are noted for our salad bar which is included with your dinner!

*Items may be subject to change, check the bulletin board at the Club's entrance.

Plan your next event with us!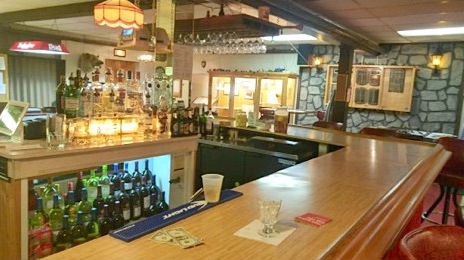 Call us about Facility Rental & Catering
(315)735-5882 BROCHURE
Upcoming Events
Easter Pie Sale
Friday, April 14, 5-7pm
Come and purchase delicious home made pies during our friday night fish fry at the club. Pies sell for $8 - $10. More information can be found in our April
newsletter
.
---
Sauerbraten Dinner
Sunday, April 23, Noon-4pm
Our spring dinner is being held on SUNDAY April 23rd from Noon - 4 p.m. The $15 adult dinner includes: salad, roll, sauerbraten, noodles, red cabbage, black forest cake and coffee or tea. Children's portions are available at $6. Volunteers are needed. Contact your Secretary Judy at the Club or call 315-736-7014 if you'd like to help. This is a great way to support the Club, have fun working, and meet new people.Take outs are available. Invite your family and friends and let us do the cooking while you have a relaxing Sunday dinner!
---
Club 152nd Anniversary Dinner/Dance
Saturday, May 6
More information to follow.
---
2017 Bavarian Festival
July 14-16
Check out our
Festival page
for more details.
---
NEW FEATURE - Contributions of Local German Settlers:
Emil Steinhorst, born in Germany, March 29, 1860, immigrated to the United States with his parents, Carl and Wilhelmina Steinhorst in 1872. He attended Utica's public schools. After his apprenticeship, journeyman years and partnerships, he struck out on his own at 1158 Mohawk Street where he employed about sixty workers in what was then the "...largest enterprise of its kind in central New York." The business was conducted under the name of Emil Steinhorst & Sons, with Frederick, William, and Theodore joining their father as officers in the company; their five brothers were also employed in the company. Steinhorst & Sons were noted for roofing, heating, ventilating, sheet metal work, various milking equipment, and freezer chests. Several patents were granted for their innovations. Some of the freezer chests, dating back to the 1920s, are available online at various sites.
Retrieved in abbreviated form from
schenectadyhistory.org
, 3/24/2017
---
| | | |
| --- | --- | --- |
| | | |
UMC WI-FI CAFÉ: Join us at the Utica Maennerchor at the Wi-Fi Café. Play a game of shuffleboard, watch your favorite team play ball on our big screens, or spend the evening catching up on your email correspondence, Facebook, Twitter or other accounts. We're convenient, especially if your local library doesn't have evening hours. Wings and other finger foods are available at the bar.
Visit our Gallery for more pictures!